above: Robin Williams Filmography via Nolapete
An extension to my 10 personal favourite Robin Williams movies choices post, here I rank a couple or be it most of his onscreen acting roles/projects from 1978 in
Mork and Mindy
, all the way through the 1980s and 1990s & up to 2003
.
So how did I rank each movie in order of preference and what criteria did I use to base my rankings on? Well, for a movie (or in the case of a TV show like Mork & Mindy) to end up on my 'loved it' list, it would a) have characters, or other actors or be it a Robin Williams character that I resonate with or is deemed likeable in my eyes, b) that no matter how many times I see it, I don't get bored of it, whatsoever and c) the project has to be entertaining, enjoyable and that I enjoyed his performance in it.
It wasn't that difficult deciding which ones I loved, enjoyed and disliked the most and in which order as well; the 'loved it' movies were easy to choose from, same with the 'loathed it' category. Whereas the 'meh' and 'okay' was a little tricky in terms of deciding each movie's standing.
I didn't list many of his post-2000s works mainly because as much as I love Robin Williams's work when it comes to say, Hook, Good Morning, Vietnam, Jumanji, The Birdcage, I love those movies
much more than the post-2000 movies. & I sort of stopped caring for, as well as lost interest in his latter work after 2002 with
Death To Smoochy, Insomnia
and
One Hour Photo, which all came out that year
.
Since his passing in 2014, I've been re-watching almost every major movie/project of his from Mork and Mindy in 1978, up to Death to Smoochy from 2002 and so I have a clear idea and indication as to what I think of each of them.
But to put it this way, all the movies and projects that I loved, these are the ones that I re-watch again and again and no matter how times I do it, I never tire of it or get bored.
These are the Robin Williams projects that I enjoyed, speak to me the most, and these choices are not out of impressing people and not due to other polls and popularity lists that say to me they have to be on that list.
Rather these are my personal choices along with my brief comment on
each one of them and that this is how I feel about them
.
**Like I always say with all my lists, this one is totally subjective, so please don't get angry or upset if you disagree with my decisions.**
(last updated: May 4, 2018)
Loved It!/Awesome Sauce (in order of my absolute favourite to favourite)
1. Hook (1991) -
as kick-ass Peter Pan, who travels to Never, Never Land to rescue his kids from Captain Hook, for me, this is arguably his best
all-round
performance. Prevails in the fight sequences, whilst also demonstrating his emotional range as a character actor.
2. Mork and Mindy (1978-1982), image source:
Robin Williams Fansite
-
role that kick-started it all for Robin: funny, wacky & brilliant.
3. Good Morning, Vietnam (1987)
- great movie and as Adrian Cronauer, my favourite comedic and dramatic role of his. Funny, sincere but also poignant and just excellent from start to finish.
4. Fathers' Day (1997) -
my personal favourite comedy movie of his, - there I said it. Even over
Mrs Doubtfire
and
The Birdcage
, the latter of which I loved too. Absolutely loved madcap and (thankfully) far less hairy Robin Williams in this farcical comedy, he was sweet, hilarious as hell and a total riot as potential daddy, Dale. Made me laugh and smile throughout.
5.
Aladdin (1992) -
steals every scene he is in as the larger-than-life Genie of the lamp.
6. Awakenings (1990) -
apart from one tiny snag being the movie drags on a bit too longer than expected, it is still a great performance by Robin in one of his other serious roles.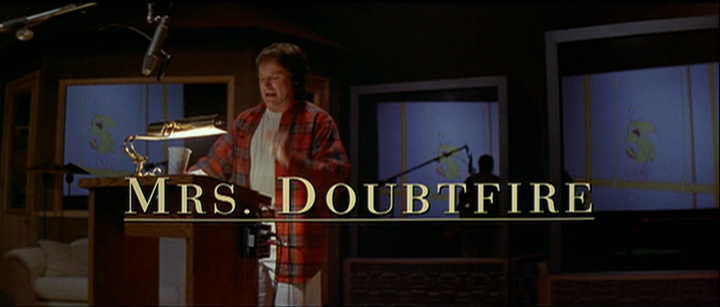 8. Mrs Doubtfire (1993) -
Mrs Doubtfire
is still in most people's eyes his most famous movie. Got sick of it as a teen the more I watched it, but the less I do so, the more I become fond of it, as an adult. It still makes me smile and laugh, thanks to Robin.
7.
The Birdcage (1996) -
camp and colourful comedy romp with Robin and Nathan Lane as
couple,
Armand and Albert.
9.
Jumanji (1995) -
More action-packed as
Hook
, but with added big and scary animals.
10. The Fisher King (1991)
- over time this is a watchable - if slightly flawed movie with an over-the-top performance by Robin Williams, though my favourite performance belongs to that of Mercedes Ruehl
Not Bad/Okay/Passable
Flubber (1997)
- good, clean wholesome family fun Disney movie with some cool special effects.
The World According to Garp (1982) - n
ot

bad, but also not as good as others made it out to be. But it set the tone for Good Morning, Vietnam, Dead Poets Society, Awakenings, The Fisher King and Good Will Hunting in terms of dramatic roles.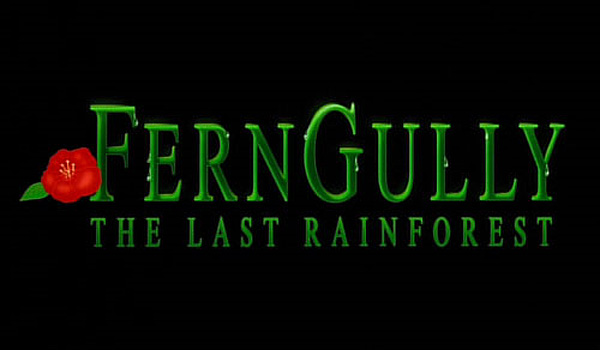 Ferngully (1992) -
before Robin voiced the Genie in Aladdin, he appeared in this eco-friendly kids animated movie. Robin as
Batty Koda is hilarious in an average flick.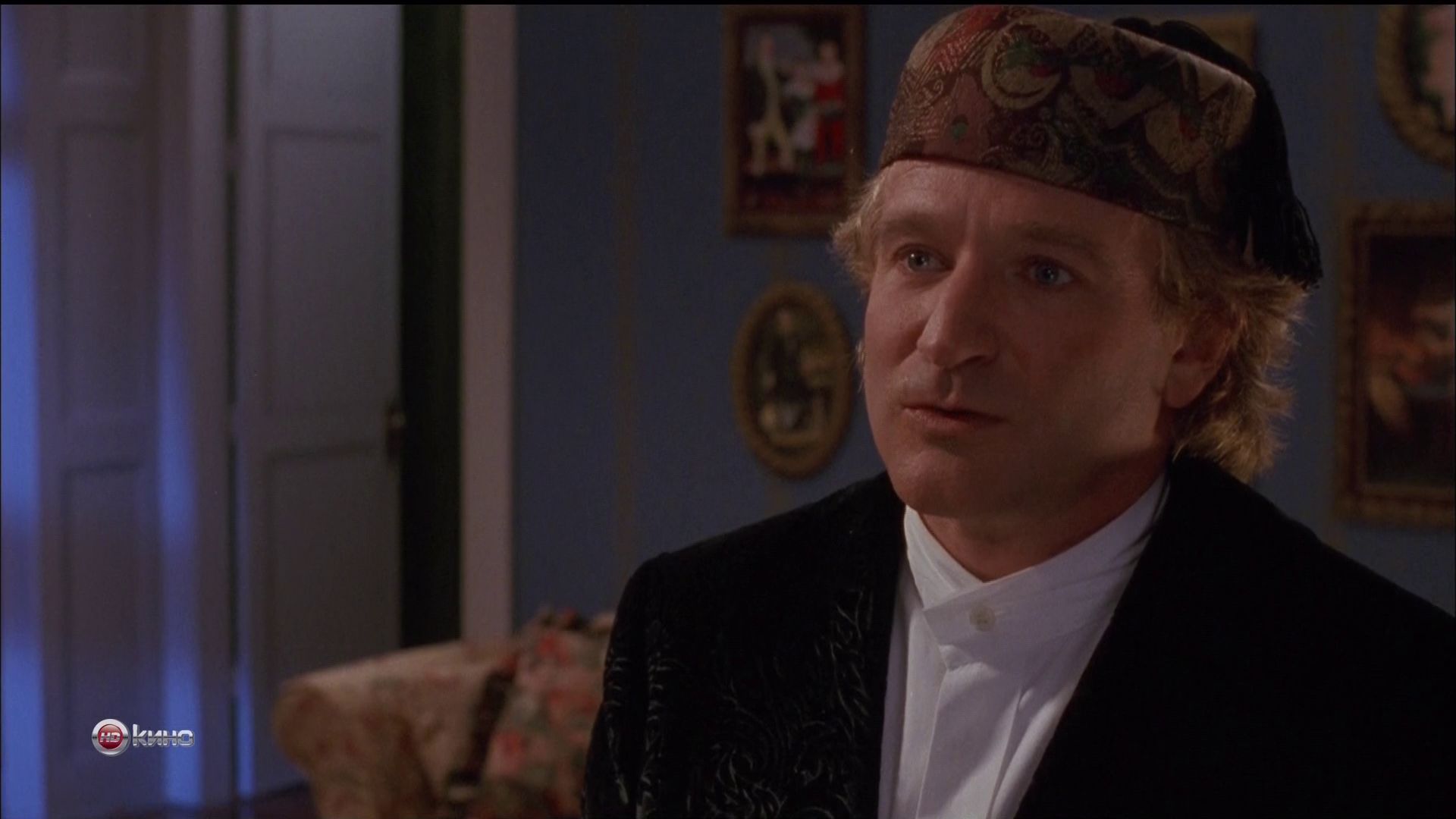 Toys (1992) - Initially, I was never a fan of this film, but I have to admit I did go back to it and realise it is not so bad, but it is still flawed. It's a very surreal film with some good performances but with some good and bad parts in it
Insomnia (2002) -
Surprising to see Robin Williams in this role as the antagonist, and not something I'd see unless it was the Joker or Riddler in say, a Batman film. The film was all right, but Robin lacks the menace to pull it off as a bad guy for me.
One Hour Photo (2002)

-

like Walter Finch, Robin plays creepy Sy so well, you would forget this is the same Robin Williams, who is best known for his comedy stuff. Fared better here than he did in Insomn

ia,

but the movie itself wasn't for me
Patch Adams (1998)
-
Patch Adams is Awakenings meets Good Morning, Vietnam meets Dead Poets Society with an extroverted performance by Robin that combines his comedic skills with dramatic acting. Let down by a saccharine script and sub-par supporting cast, this is still okay
Jack (1996) -
Initially disliked this film, but after a re-watch, Jack is not as bad as I thought it was, though the (gross-out) moment when boy-man Jack kisses his teacher, played by J-Lo was and still is a no-no.
Mork and Mindy Animated Series (1982) - I know some people don't like the cartoon series, but I did. As well as the Hanna-Barbera-esque art style; I especially like how the characters were depicted. This segment was part of the Mork and Mindy/Laverne and Shirley/Fonz Hour.
Death to Smoochy (2002)
- found it hilarious but after taking into consideration his past roles prior to this film, I thought to myself it is funny but also crude in nature as well
Good Will Hunting (1997) -
watched this for Robin Williams more-so than for Matt Damon - of whom I'm not a fan of; really, really good performance by Robin, but regardless, the movie itself didn't wow me as much as I'd hoped and wanted.
Meh
Seize The Day (1986) - but for Robin Williams's impressive dramatic performance and one or two scenes, this is quite a monotonous movie to watch
Dead Poets Society (1989) - most interesting moments occur when Robin's character John appears onscreen. Other than that & the suicide death scene, I actually found Dead Poets Society dull, without John Keating.
Popeye (1980) - too long and slow in places, as a live-action version of the cartoon. Had it been more exciting and entertaining, I'd enjoy it more
Moscow on the Hudson (1984) - yes it is dated (just like Popeye and The Survivors), but it is not one of his better movies. Worth getting, but only if you are really into the subject matter; otherwise, give it a miss
The Best of Times (1986) - offbeat sports movie with Robin in another one of his earlier roles, pre-Good Morning Vietnam with Robin Williams and co-star, Kurt Russell (Big Trouble in Little China, Tango & Cash). But for the football scenes, the story is bland and not very amusing to me, anyway
Club Paradise (1986)
-
soundtrack is nice, some clever one-liners by Robin's character, Jack but other than that, it's mostly a bore
Nah
(movies I have no intention of owning, buying or adding to my Robin Williams collection, whatsoever)
Cadillac Man (1990) -
criticised for looking like a drama but feeling more like a comedy, Cadillac Man is an irreverent slice of comedy, set in the life of a used-car-salesman, whose life turns upside down when he is held hostage. Unfortunately, the film is inconsistently unfunny and Robin's character acts more loony and crazier than before
Being Human (1994) -
I know Robin Williams is virtually capable of playing an array of characters, but I felt he was completely miscast in the main role. & the story and plot was yet again dull & not very good.
What Dreams May Come (1998) -
regardless of the special effects & how colourful it looks, I still disliked this movie. As good a dramatic actor Robin is, the film is painfully slow, the script is dire & too dark and depressing for me to care about. Not to mention it contains pure vomit-inducing schmaltz.
Bicentennial Man (1999) - this was just so terrible and boring, in fact, it was beyond terrible. Schmaltzy, cheesy, & painful to sit through, it was an abomination. Tries to be a rom-com/sci-fi fusion, but its cheesy dialogue and feeling it gave off was a complete turn-off. & what's with Roborobin spitting out d*** jokes in a film like this? My least favourite (& I would add worst) movie Robin Williams has done.
August Rush (2007) - incredibly boring, cheesy and cringing, as well as overly sentimental and the characters were so incredibly dull, I didn't care what happened to them. And Robin Williams's character was dislikable and grouchy. One of the worst movies and another one of my most disliked Robin films I've seen.
Old Dogs (2009) - bad, bad, bad. That's how I'd sum it up in 3 words. Unfunny, lame with forced comedy and mediocre direction and incredibly stupid fart jokes thrown in. And the story was boring too.
The Big Wedding (2013) - You'd think a movie with Susan Sarandon, Robert De Niro and Robin Williams in it would be good and that it is good because it is a comedy, right? Wrong. It's so joyless with cheap and unfunny gags. All three of these older stars have starred in and delivered better than this. With De Niro and Williams, watch Awakenings instead: at least that movie was first-class, whereas this isn't, so give this one a miss.
The Final Cut (2002) - a total bomb of a thriller, that and Robin's character is not likeable enough